Looking back over the 25 years I've been on this earth I have to say that I've felt an ache within me that never seemed to fit in with the rest of the crowd. No matter how old I get, I have come to the realization I was never meant to find my place and be accepted here on this earth.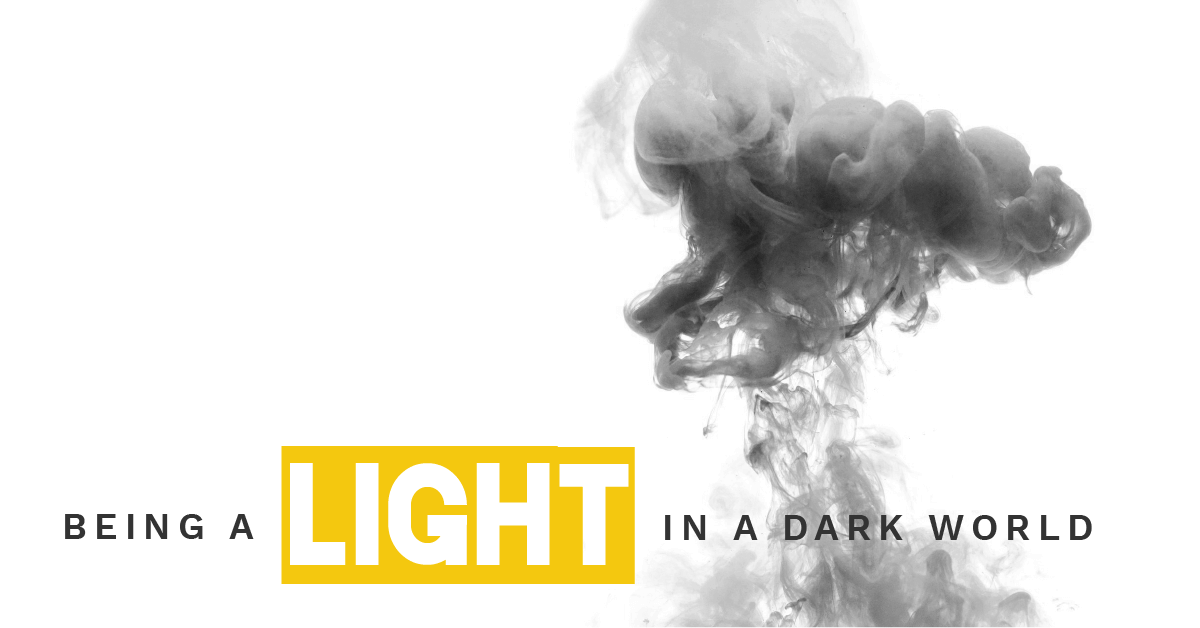 Just when black ink is dropped into a glass of clear water, it seeps into the glass with its dark pigments, turning the water black. This world often leaves me feeling like I'm trapped inside that glass full of darkness as it spreads and seeps throughout. It gets tiring living a life for God within the darkness of this world. Some days it feels like the whole world is against me and God feels so far away. I try my best to keep the black pigments of darkness from seeping into my heart, but it's a constant battle.
I've grown weary in my fight, because when I get the courage to take a stand, I'm cast down with doubts, fears and negativity for my faith. The world's lies resound so loud they drown out the truths that God has silently instilled on my heart. Deception and hatred becomes so loud in comparison to the humble love God offers me and it seems like it overtakes all my good intentions to remain faithful.
I have to remind myself that all the doubts, lies, fears and negativity the world throws my way isn't from people or circumstances that I feel are bombarding me. It's not people. It's not my circumstances. It's not my surroundings. It's not the world. It is Satan. He's the culprit hiding behind all the people, deception and destruction of this world. He uses words, actions and thoughts to make us feel overtaken by the darkness. It's a fight between Satan and God and we're in the middle of the battle trying to fight it on our own, when it was never our battle to fight alone. I've felt defeated and troubled by the world we live in today. The struggle is real, even when the spiritual battle is invisible to the human eye.
John 15:19
If the world hates you, keep in mind that it hated Me first. If you belonged to the world, it would love you as its own. As it is, you do not belong to the world, but I have chosen you out of the world. That is why the world hates you.
Maybe you too feel worn out from the work it takes to be a light in this dark world. Maybe you feel like you're the only one trying to live for God and sometimes wonder if you're as weird as people insinuate you are. Others may not understand your way of life, but God's commandments and truth remains the same even when this world consistently changes before our eyes.
No matter how much this world may change around us, there are some things that never will change. Doing what is right remains the same even when the world changes it's standards. God's commandments to us still exist even if the world wants to ignore them. God still exists even if we want to pretend He is invisible.
There have been times when I feel my heart has grown so hardened by the way the world has been allowing so much immorality and sin into the common standards of living. I want to keep my standards and morals firm in God and not allow them to be changed by the world's ideals. When I reach heaven, this world won't be my judge, God will. I want to live a life that He is pleased with and brings glory to Him, not seeking acceptance in a temporary place that is not my eternal home.
As I desire to be a light, I have a mission to pursue. A difficult mission at that. To remain obedient and courageous for God in a dark world. I want the light of Jesus in me to pierce the darkness in this world. I know I'm only a speck in a big world, but even the tiniest of stars light up a dark night to spread light for God. I pray for God to soften my hard heart and spread His love to a dark world needing hope and light. I pray that God gives me the courage to stand up against the devil and not lose heart when everything around me discourages me from living out what is true. I pray the same for you too.
Even when the darkest days arise and you question how you'll get through, remember Who is coming back to be the light of the world. Until then we can shed His light to others with the opportunities God has given us here. I pray that God gives you the courage to stand strong and not lose heart in doing what is right. Keep trusting. Keep obeying and loving. Your work is not going unnoticed. God sees. He will reward. He values your determination. It will all be worth it!