When my life isn't going as planned and my desires seem to be out of reach, my first inclination isn't to freely give control over to God. My grip tightens and my heart grows hardened when God tries to tug on my clenched hands holding what I think will satisfy my heart.
Recently God's been really working on my heart and testing my faith in Him. I have to admit, I've struggled immensely with handing over situations into His hands without trying to attain control. It can be easy handing off control with certain things, but when it comes to plans and desires that I wish were fulfilled, it becomes a momentary battle to try and let loose of my grip.
What things do you tend to hold onto tightly, not letting God take control of? Could it be your finances? Your job? Your abilities? A relationship? Your kids? Future plans?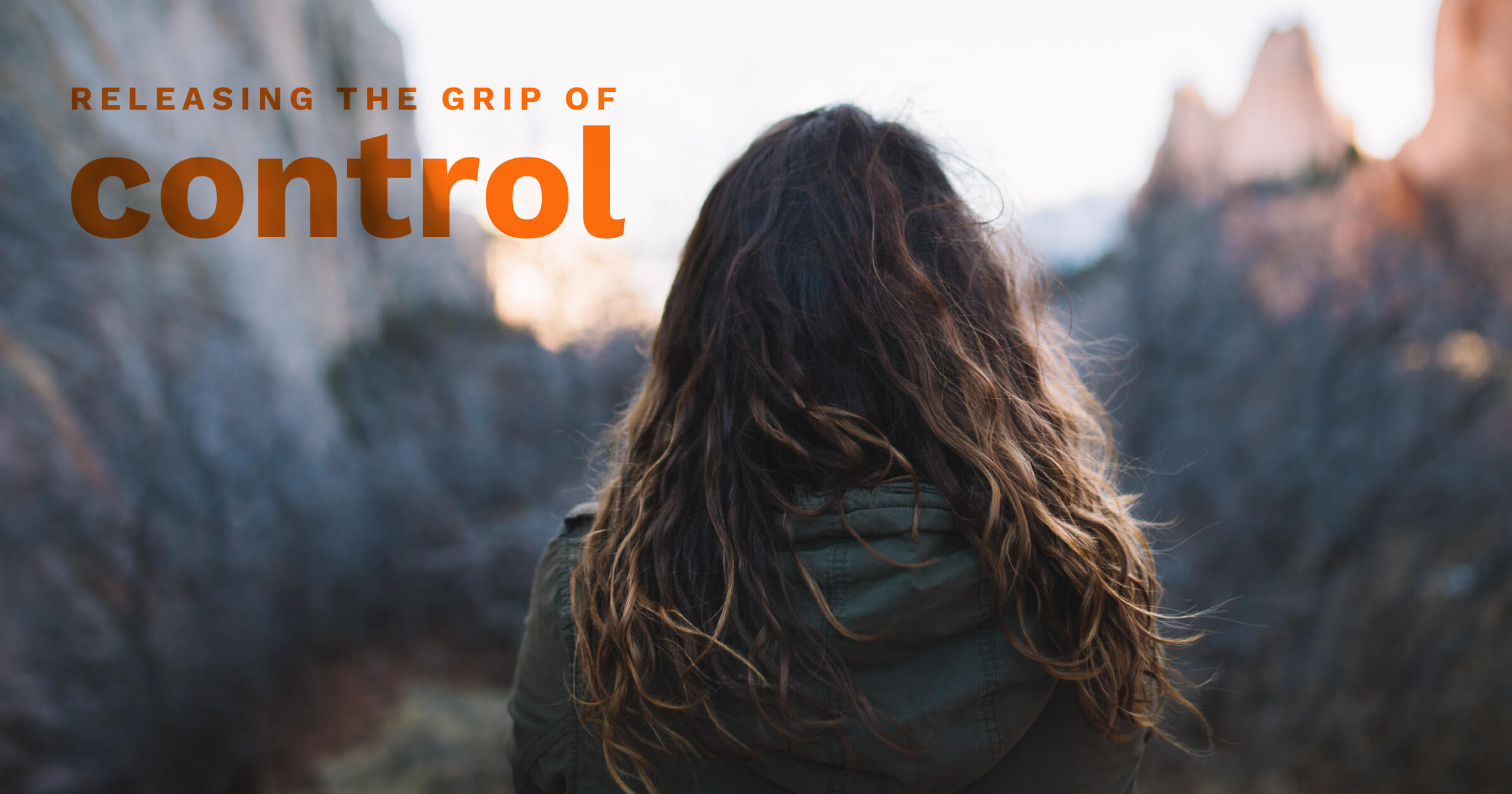 I've listed out four ways in which I've found it helpful in letting God take control in my life. Let's get started…
4 Reminders Why We Should Give God Control
01. Remember God's character
When enduring through a tough time, I don't always view God as a gracious and loving Father. Sometimes I feel like He seems ever so distant from my mess. I have to continually remind my finite mind that God is different than what I know of this earth. People can manipulate and deceive us, only desiring their best, but God doesn't work that way. He is holy, loving and gracious.
When it seems like God is trying to strip everything from your life that seems good, remember His character. He is intentional, but it's not to harm you. God doesn't seek control because He craves authority and power, although He is entitled to it, but He wants you to hand over the things you are controlling because He knows the burden they cause. He desires us to submit our plans over to Him because He established the master plan that was created for our best interest. He's not stealing happiness from you, but He wants you to hand over the burdens of your life so He can create a masterpiece in you.
For My thoughts are not your thoughts, neither are your ways My ways, declares the Lord. For as the heavens are higher than the earth, so are My ways higher than your ways and My thoughts than your thoughts.
02. God is strengthening you
Amidst times of trial and difficult circumstances I admit the thought that seems farthest from being true is that I'm being strengthened. During times of discouragement my heart feels so broken and shattered, nothing feels strengthened in any way. Although I do have to say, after I've endured through the climb up the toughest of mountains, when I reach the top, I can look down and see how far God has brought me and know that it was strength that got me where I am. My own strength didn't carry me that far, but God's everlasting strength helped guide me through each bend and difficult struggle along the way.
While we're feeling engulfed in our messes we can't always see how God is using it to build our character. We view it as Him chipping away at us, but in reality, He's sanding down our heart to reveal a great finished piece of art that is refined and perfected.
03. Trust in God's plan
This is where I struggle the most. Trust sounds like such an easy word until it needs to be practiced. Can I just say trusting is not my strong-point. Trusting makes me feel vulnerable. Complete trust involves a belief in God, knowing He will do what is best, even when we don't understand or enjoy the outcome. That's tough!
There's been many difficulties that I've faced over the years that just haven't made an ounce of sense. That's where I believe trusting is tested the most. When we don't understand. Through each hardship, I may still not understand why God chose to lead me down certain roads; but I have come to find that He has protected and provided for my needs each step of the way. It wasn't the road I desired to initially take, but through each difficult struggle God has made my relationship with Him that much stronger.
I like to remember that difficulties lead to a deepened trust in God. Even if you've been rejected, wounded and left abandoned in the past by friends, relationships or loved ones, God doesn't work the same way. You can always trust in Him, no matter what. He will never let you down. Never. It's impossible for Him to fail you. Keep trusting in His plan and He will continue to direct and lead you on a path that's deepening your relationship with Him.
Trust in the Lord with all your heart, and do not lean on your own understanding. In all your ways acknowledge Him, and He will direct your paths.
04. God is enough
This world can throw many distractions our way. It's easy to let the enemy deceive us, flooding our mind with things and taking the place of God. I grasp onto desires and aspirations, gripping them firmly, hoping God won't take them away. I grow so distracted, letting them steal my focus and relying on them like they're my only source of happiness.
No matter how much happiness we have here on earth, we will always have a longing that seems unmet when we don't believe God satisfies us. When we're looking to other things to satisfy our heart, we won't find relief from the worries that overtake us. If we can come to the place where God is all we need, we won't desire to hold onto those desires that seem to bring us fleeting happiness.
When we give God the control of our circumstances, we don't have to fear the outcome. He'll work it out. We don't need to understand, because His plan is perfect and flawless. We don't need to be anxious, because He's leading us exactly where He wants us to be. Choose to hand over those burdens that are weighing your heart down and place them into the hands of the One who can effectively work through them all!
I heard this song the other day and thought it related to the topic of giving up control. Feel free to take a listen here.