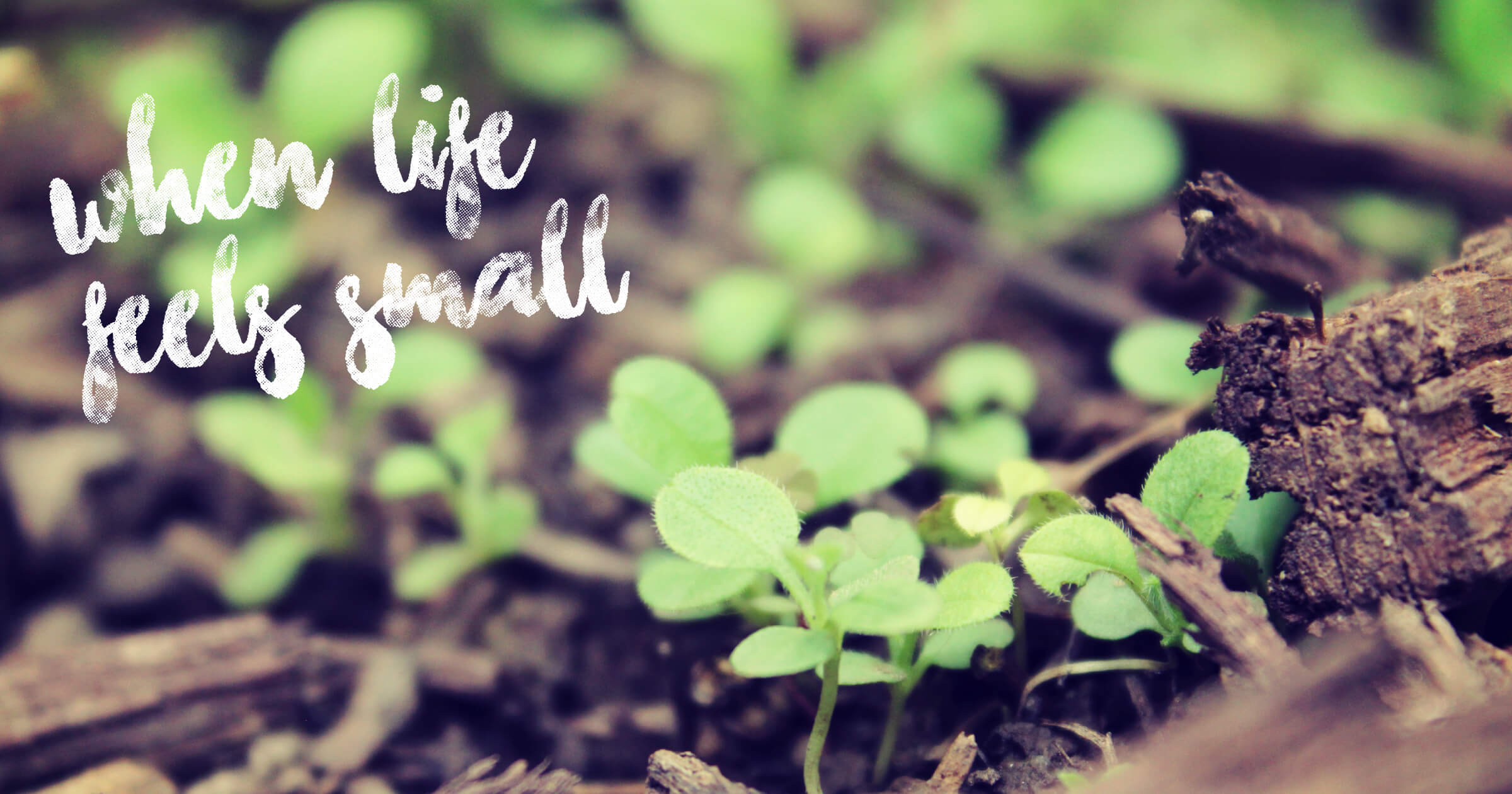 Another week goes past. The same struggles. The same issues. Some things just never seem to change.
As an aspiring designer seeking to grow my business and attain personal goals, I find myself often feeling unaccomplished. There are days that pass that I feel unsuccessful. It is a hard balance to achieve all that I want to become while still living my life to the fullest intent God has for me. It feels like a constant battle to reach a larger audience, while still remaining faithful to God and not getting caught up in the publicity side of things.
While I seek to reach others and use the talents God has bestowed upon me, I have to continually remind myself that it's not about the likes, comments, followers or popularity. It's all about having the right heart while doing what God calls me to do. Sometimes it's hard to remain patient in times of inactivity. We may be putting in the effort, but we don't see any results.
I've been comparing my life to successful friends and entrepreneurs and feeling discouraged at times. Where I would like my life to be in comparison to where I currently am is so distinctively different. Things that I wished would have occurred by now have become far-fetched dreams. Things that I wonder if they will ever be fulfilled.
Maybe you've been seeking God for guidance or answers, but it seems as though you have not gotten the answers or direction you've been pleading God for. Currently I'm enduring through a season of uncertainty of what God is expecting of me. I've been seeking Him for direction, but I feel like I'm headed nowhere.
I've often wondered how am I supposed to know what to do with my life now, if I don't have any direction? How can I plan out my life if I don't know what God has in store for me?
Maybe you feel discouraged with your life. Maybe you feel like every aspect of your life feels uncertain or unknown. Although it's not an enjoyable place to be, I think it is where God desires us to be the most. When we aren't relying on our strength to establish our plans or determine our steps, we need to rely on the only One who can work through our uncertainty and lead us in the path He has established for us.
Proverbs 16:9
The heart of man plans his way, but the LORD establishes his steps.
Can I just be frank in saying that I've often felt as though God's plans lead me down a path of difficult terrain that leave me feeling broken and tired. I look around and see others on a different route full of happiness and success, while I feel like I'm stuck in a rut. At times it has felt as though God was trying to strip away my happiness. It was like He didn't want to see me happy. I've grown weary in the wait and wondering if the unexciting life I seem to be leading will ever turn out like I've dreamed. Although I've felt these emotions before, I know they are not based on truth. God never delights in seeing us suffer. He may allow suffering, but He is doing it for the sole purpose to strengthen us, not to ever harm us.
I've come to the conclusion that God has never called us to plan out every detail of our lives and feel responsible to determine our steps. I've burdened myself with the duty to plan out my future so that I could find success in my career, relationship status or personal walk with God. Although my aspirations may be filled with good intentions, it has quickly taught me that my plans are not God's plans. I may think I know what I need, but God knew what I would need before time began and intricately knows my heart better than I do. He knows the effects of the things I desire and how I can only see a tiny piece, when He sees the end result.
God just asks us to have the faith of a mustard seed. Being that it is one of the tiniest seeds created puts into perspective what God intends our faith to look like. He doesn't expect us to have an extensive amount of faith, but finds joy in even our tiny forms of faith. In fact, once planted, mustard seeds can grow to become the largest of all garden plants. Even the tiniest seeds of faith can blossom into the largest victories.
If we have the willingness to "plant" our seed of faith, God will sustain it and allow it to grow. Even when it feels like nothing is occurring and we're awaiting our opportunity to grow, we can rest assured that God is strengthening us through the unknown. In times of uncertainty it is best to seek after God and closely walk with Him. Spend extra time in His Word. Surrender your plans to Him. Ask Him to direct your paths. When we submit to Him, He will do what He has promised, to direct and lead us in the way we should go. When we know that God is leading us, we have no need to be anxious or afraid. We can rest assured that in the uncertainty and foggy future, that feels like it is taking forever to get us to any sign of hope, is God leading us directly in the way that He has deemed us to go. And when planted, the tiniest of seeds can produce an abundance of fruit that only could be grown with both sun and rain.
Matthew 17:20
Truly I tell you, if you have faith as small as a mustard seed, you can say to this mountain, "Move from here to there," and it will move. Nothing will be impossible for you.