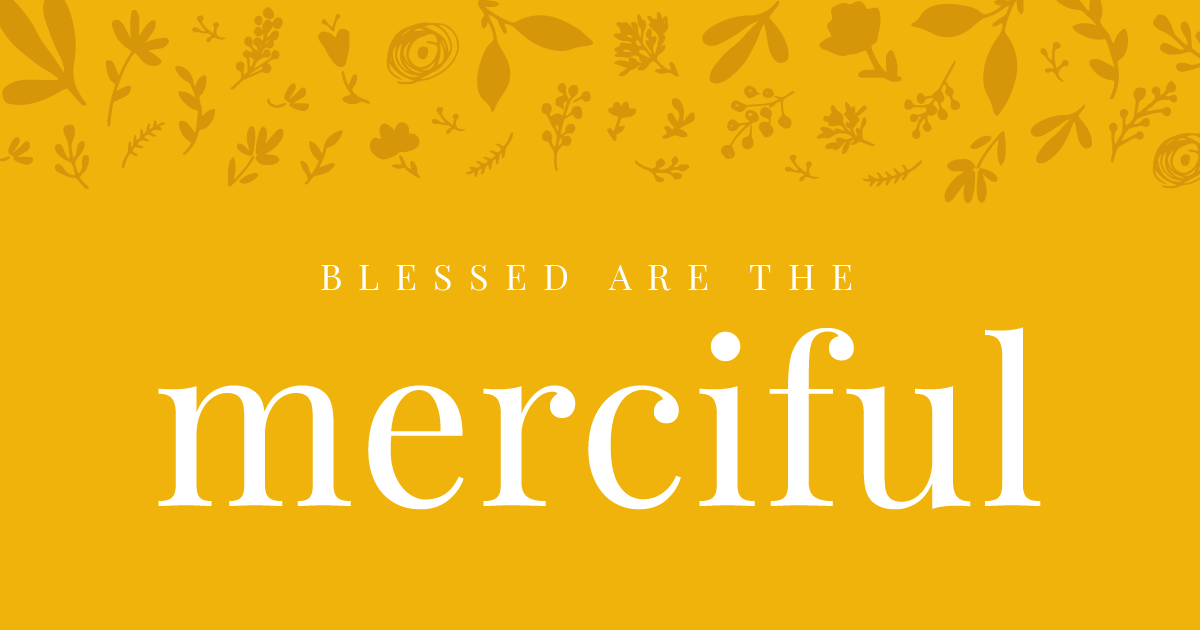 Being merciful to someone who has hurt you can be incredibly trying. Showing kindness to your enemies can feel so undeserved when someone has been ever so cruel towards you. I can imagine you can already think of someone who has hurt you, causing a deep wound on your heart that felt like the pain wouldn't ever mend.
The pain of mistreatment of others may feel unbearable. You see the world pressing on like nothing ever happened. People move on with life, but the pain from your past still haunts you, terrifying you that you'll never overcome those agonizing memories of how that person treated you. Do those painful scars etched on your heart feel unforgivable? Do you hold on tight, reliving the agony so that it doesn't feel like what they did doesn't go unnoticed or forgotten? Have you believed the lie that letting go and offering forgiveness erases the immense suffering they caused you?
I'll be honest in saying all those thoughts have ran through my mind many times before, especially recently. I've gripped tightly onto the mistreatment of others and refused to let go because it feels like the pain will go unnoticed and forgotten. When you choose to forgive, it can feel like those who hurt you are getting away with their wrongdoing. I've felt like if I let go of my pain, God would too. I know I've withheld mercy towards others who I felt were so undeserving, when I was so blind to the insurmountable mercy God had already displayed to me. I didn't offer God's mercy and love based on how He saw them through His eyes, but rather how I saw them.
Let's dig in a little deeper at this beatitude and discover four primary ways we can be characterized as being merciful towards others.
Matthew 5:7
Blessed are the merciful, for they will be shown mercy.
Merciful (eleémón) in this passage, is defined by being compassionate. It is characterized as showing sympathy, displaying kindness and refraining from punishment, even when the receiver is undeserving. It's when we have every right to seek judgement and revenge but rather we let it go, giving it to God, and replace our need for justice with love and forgiveness.
01. You realize your need for mercy
We are all sinners and don't deserve mercy, none of us are perfect or good enough. To be characterized as a merciful person, we acknowledge our sinful spirit and our need for God's mercy, and we offer that same mercy to others. When we refuse to display mercy to others for their wrongful actions, it shows an absence of appreciation and understanding of God's mercy towards us.
Titus 3:5
He saved us, not because of righteous things we had done, but because of his mercy. He saved us through the washing of rebirth and renewal by the Holy Spirit.
02. You place yourself in your opposer's shoes
Being merciful runs deeper than just letting go of our pain, it is an understanding someone else's distress and misery and showing love, even when they are still cruel or hurtful. Displaying mercy is when someone's treatment towards you feels unforgivable, but you choose view the situation from our offender's perspective. You take into consideration how their circumstances, pain and discontentment could be affecting their heart, causing their frustration to be taken out on you. You never know what leads someone else to inflict their pain towards you. You never know what someone else is going through behind the scenes. Although this certainly doesn't make right for their wrong, it can help you offer compassion for their hurting heart.
1 John 4:20-21
Whoever claims to love God yet hates a brother or sister is a liar. For whoever does not love their brother and sister, whom they have seen, cannot love God, whom they have not seen. And he has given us this command: Anyone who loves God must also love their brother and sister.
Let me also make clear that there are times where mercy isn't always the appropriate action; whether it be punishing a child for a wrong act, or when someone commits a crime. We also shouldn't allow others to use our merciful character as an opportunity for them to walk all over us. Allowing them to do so, would be harmful for their character, their relationships with others, and also for ourselves too.
03. You offer forgiveness, even when it feels undeserved
Offering undeserved forgiveness has been an incredibly difficult area for me to overcome. There have been many instances over the past couple years that have left deep wounds and bitter scars on my heart. Wrongdoings that were intentional and deceptive. Lies of deceit that were spoken about me and were intentionally intended to inflict pain upon me. Forgiving people like that is one of the hardest things to do, especially when we never receive an apology. How others treat us reveals their character, not ours. We can't control how we're treated, but we can decide how we will react and how we will choose to treat others.
When I'm working through forgiving someone I have to continually remember that forgiveness isn't forgetting. It is relieving myself of the burden and weight of the hurt that person caused me. It's setting me free from the lies I've allowed myself to believe. It's letting go and letting God work through it and handle the injustice. It might not be made right or feel fair right now, but one day it will!
Forgiveness may feel undeserved and circumstances may feel unforgivable, but I have to always remind myself that I am just as guilty of my own sins and am consistently forgiven by my Savior. If a perfect God can forgive an imperfect sinner like me, I shouldn't expect anything less than to offer that same forgiveness to others.
Luke 6:36
Therefore be merciful, just as your Father also is merciful.
04. You let God seek justice
Displaying mercy isn't ridding their harmful or hurtful actions towards you. God saw and He knows the anguish it caused your heart. Nothing that has inflicted pain upon your heart is forgotten. God will bring ultimate justice and will make sure it is taken care of. We don't have to carry the burden to judge, seek revenge or punish, God will take care of it.
We can let go of the pain, giving it to God knowing that He'll be the perfect Judge and bring ultimate justice where it is due. No matter how small or how forgotten it feels, God still sees it. He's aware and handling it. We may not see justice here on earth, but we can rest assured God will hold everyone accountable for their deeds. You can release the need to hold tight to the pain, because God's got it in His hands and He doesn't want you to carry the burden any longer.
Romans 12:19
Do not take revenge, my dear friends, but leave room for God's wrath, for it is written: "It is mine to avenge; I will repay," says the Lord.
When we choose to be merciful towards others who have hurt us, God too will show the same mercy towards us. He blesses those who choose to extend that same love towards others that He chooses to display to us. When you don't feel like you have any love to offer others on your own accord, seek God in prayer an ask Him to help give you a merciful heart. Let Him provide you with His love so you can do the impossible and let His love be what shines through. You never know how your actions, no matter how small, are influencing others around you!