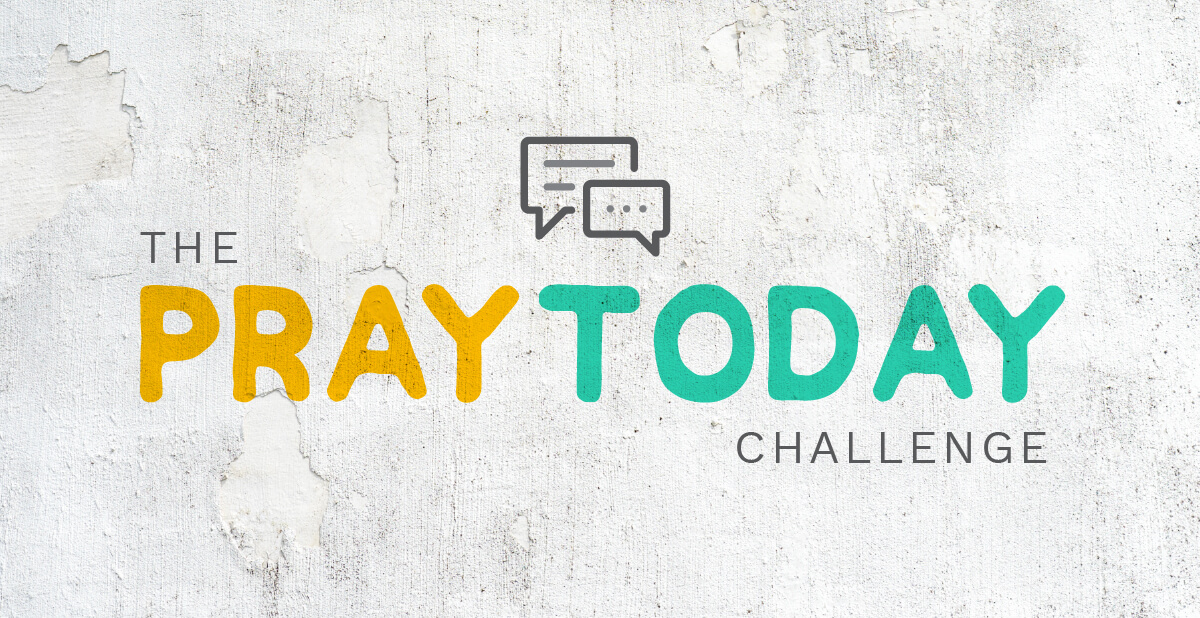 Have you grown dry in your prayer life? Has your time spent in prayer gotten overlooked? Have you found it difficult to know what to pray for? Have you grown tired of praying, due to God's silence?
Often prayer can seem unfulfilling when we can't see God answering or working. Prayer is one of those things that we expect tangible results, when it often doesn't work that way. I've struggled in my prayer life by keeping persistent and consistent with spending time in communication with God. I've allowed other tasks, pressing responsibilities and other pleasures to take place of intimate time spent with God.
I've let the craziness of the world overtake God's time in my schedule. I've fallen short and my prayers have become shallow requests for God to fulfill areas in my life that I wish were different. While God desires us to bring all our needs to Him, we shouldn't be utilizing Him as a genie so we accomplish every dream and achieve every desire to make our lives feel fulfilled and perfect.
I've decided to delve into a three part study on prayer. I'm calling it the "Pray Today Challenge." Please take note that it's not a challenge to see who can pray the best sounding prayer or who prays the most. I want it to be a personal challenge. An intimate challenge for yourself to remain committed in your prayer life. I've found that sometimes I need a challenge to keep me accountable. So I'm creating this challenge to help myself, and you too, so you can incorporate prayer into your life more consistently.
I've broken up the challenge into three broad topics:
Restoration (surrendering our heart, renewing our mind and repenting our sins)
Adoration (thanking God for who He is and what He's done)
Intercession (taking our needs and the needs of others before God)
Typically we hear of placing ourselves last, but I think it is important to make sure our hearts are right with God before we pray for others, offer thanks up to Him and submit our requests to Him.
So let's get started with restoration…
Restoration
When our prayers become more like checking off boxes, rather than an intimate conversation with God, it can cause our focus to become impaired. Restoration is vital in our relationship with God to repent of our sins, surrender our heart, and renew our mind.
I know I don't do this frequently enough. I take more time in my prayers to ask for assistance, plead for requests to be answered and question what He's doing, rather than look at my heart and restore my relationship.
I'll break this into two simple categories, although you can certainly adjust or add your own.
01. Repentance
This is an area that gets way too overlooked in my prayers. When we have sins that we've not taken to the Lord, it can cause a deep rift in our relationship. I'm listing this first in the prayer challenge because I know how important it is when communicating with God and keeping our relationship healthy.
While I do try to ask forgiveness for obvious sins in my life, I know there are a million more that I overlook as even being sins because I accept them as normalcy. Whether it be complaining, worrying or becoming angry in a situation, there are various areas that I fail to acknowledge I need forgiveness in on a daily basis. Scratch that, how about a momentary basis.
Another area of incredible struggle lies in the forgiveness of others. When someone did something hurtful and they seek restoration with a remorseful heart, it can be easy to offer up forgiveness due to their desire to seek amends. But when others commit such a hurtful, penetrating ache of hurt and don't offer any sign of regret or desire to apologize it can be incredibly difficult to muster up forgiveness.
We also should seek to ask forgiveness from others whom we have hurt. If you know of something you have done that has wounded someone else's heart, go to them with a heart seeking to make right what has been wronged. If God has been prompting you to seek forgiveness from someone, but you've been putting it off, take the step, act like Jesus and choose to restore. Know that you did all you could do on your end to make it right.
Psalm 51:2
Wash me clean of my iniquity and cleanse me from my sin.
Forgiveness, in all areas, is incredibly important when we are communicating with God and desire to grow our relationship with Him. When we choose not to forgive others or fail to seek forgiveness for our sins, it's like trying to restore a broken relationship to a deeper level when we don't put in any effort to make things right.
Areas to pray with repentance:
Ask God for forgiveness for sins you are aware that you committed
Ask God for forgiveness for sins you aren't even aware of
Choose to forgive others who hurt you
Ask others for forgiveness for areas that you knew you hurt them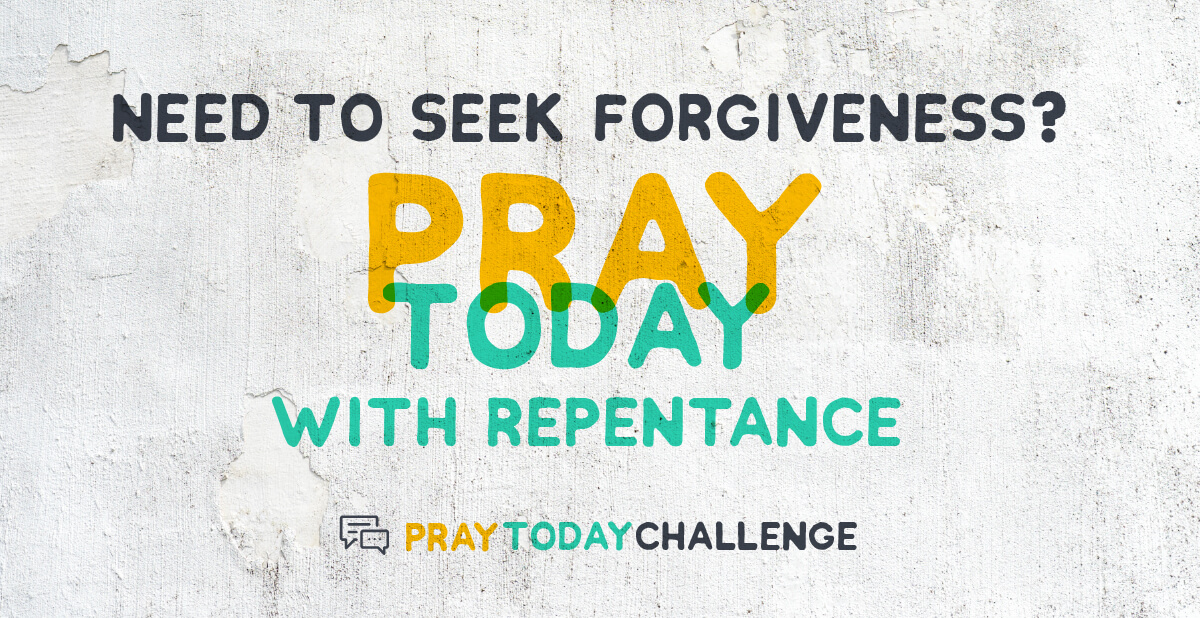 02. Surrender
Surrendering our hearts in obedience can be a tough task. Surrender involves trust, releasing what we desire and letting it go into God's hands. This can feel incredibly risky because we're placing our life in something we cannot see or control. When we surrender over our plans, desires and pleasures, we allow God to become preeminent in our lives.
When we surrender, it isn't so we lose control of our lives and become programmed like a machine to be ordered around by God's command. When we surrender our plans, worries and opportunities over to Him, the weight of what we weren't intended to strategize can be placed into the hands of the One who created and constructed the master plan.
Hebrews 5:7
During the days of Jesus' life on earth, he offered up prayers and petitions with loud cries and tears to the one who could save him from death, and he was heard because of his reverent submission.
Areas to pray with surrender:
That God would use you in the opportunities He has placed you in
That you would have a heart that is humbled to serve
That God would give you an obedient heart, desiring to follow His ways
That you would submit to God's will, letting go of your desired plans, and allow Him to lead the way
Take a few moments today to help restore your relationship with God, by repenting of your sins and surrendering your heart. Maybe you've never actually prayed before or even accepted Jesus as your Savior. Take the time today to accept Him into your heart and seek forgiveness for your sins. When you don't know where to start or the words to pray, God knows your heart even when you can't find the words to express.
Romans 8:26-27
We do not know what we ought to pray for, but the Spirit himself intercedes for us through wordless groans. And he who searches our hearts knows the mind of the Spirit, because the Spirit intercedes for God's people in accordance with the will of God.
I hope you accept the challenge today to take some extra time in prayer. No prayer ever goes unheard. No time praying is ever wasted. Each moment is intimate time spent with your Creator. Consider keeping a prayer journal so you can see how your heart has grown. I enjoy keeping a journal to help remind me what I prayed for and see how God answered prayers I forgot I even prayed. Use the Bible as your guide, find your favorite Scripture and use them as prayers. He's waiting to hear from you today, will you join Him?